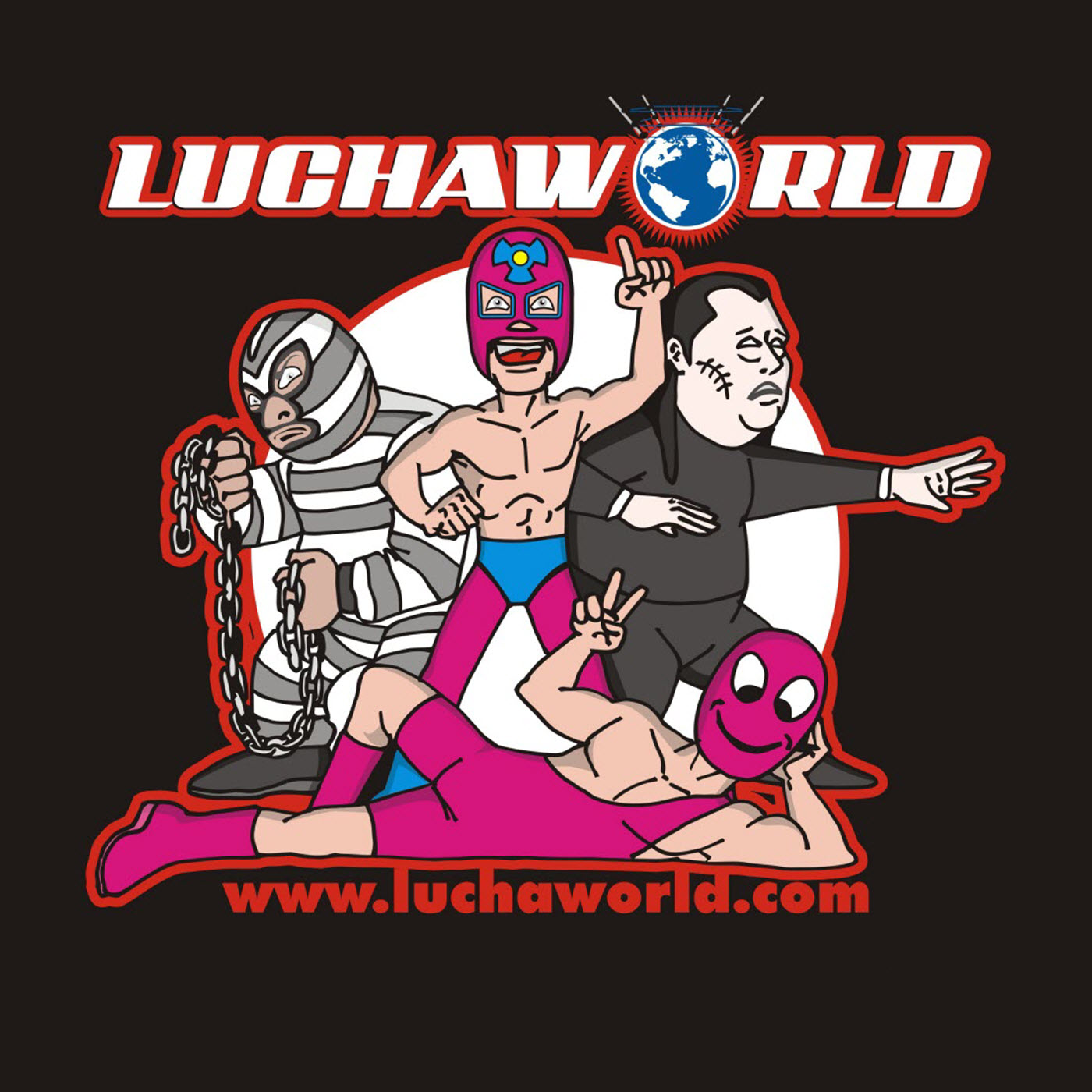 LuchaWorld Podcast Ep. #95!!! We return with a show recorded from Las Vegas! Plus, Kurt Brown (a.k.a. Vandal Drummond) returns after serving his latest podcasting suspension! On this episode, we look back at the careers of Universo 2000, As Charro, and Falcon de Oro. Plus, we share our thoughts on Konnan returning to AAA, recent CMLL shows/matches, the latest news, maybe some talk about the Cauliflower Alley Club convention, and lucha libre superstar MicroMan!!! Fun 90-minute show! 
NOTE: Some of this show was recorded after we had a few drinks, so apologies, if we offended anyone. 
Be sure to check out patreon.com/luchaworld for the Lucha Clasica Podcast! We have that podcast along with other exclusive content on there at $1, $3, or $5 monthly rewards. You can check out the first three episode of the Lucha Clasica podcast, Ep. 1, Ep. 2 and Ep. 3 for FREE! Also our new We're Outta Time Podcast with first episode available for free on the patreon page. 
Full Audio Podcast list available at https://luchaworld.podbean.com. Also be sure to check out our sponsor Amazon.com at the banner links provided at luchaworld.com!!! Thanks again everyone for your support!