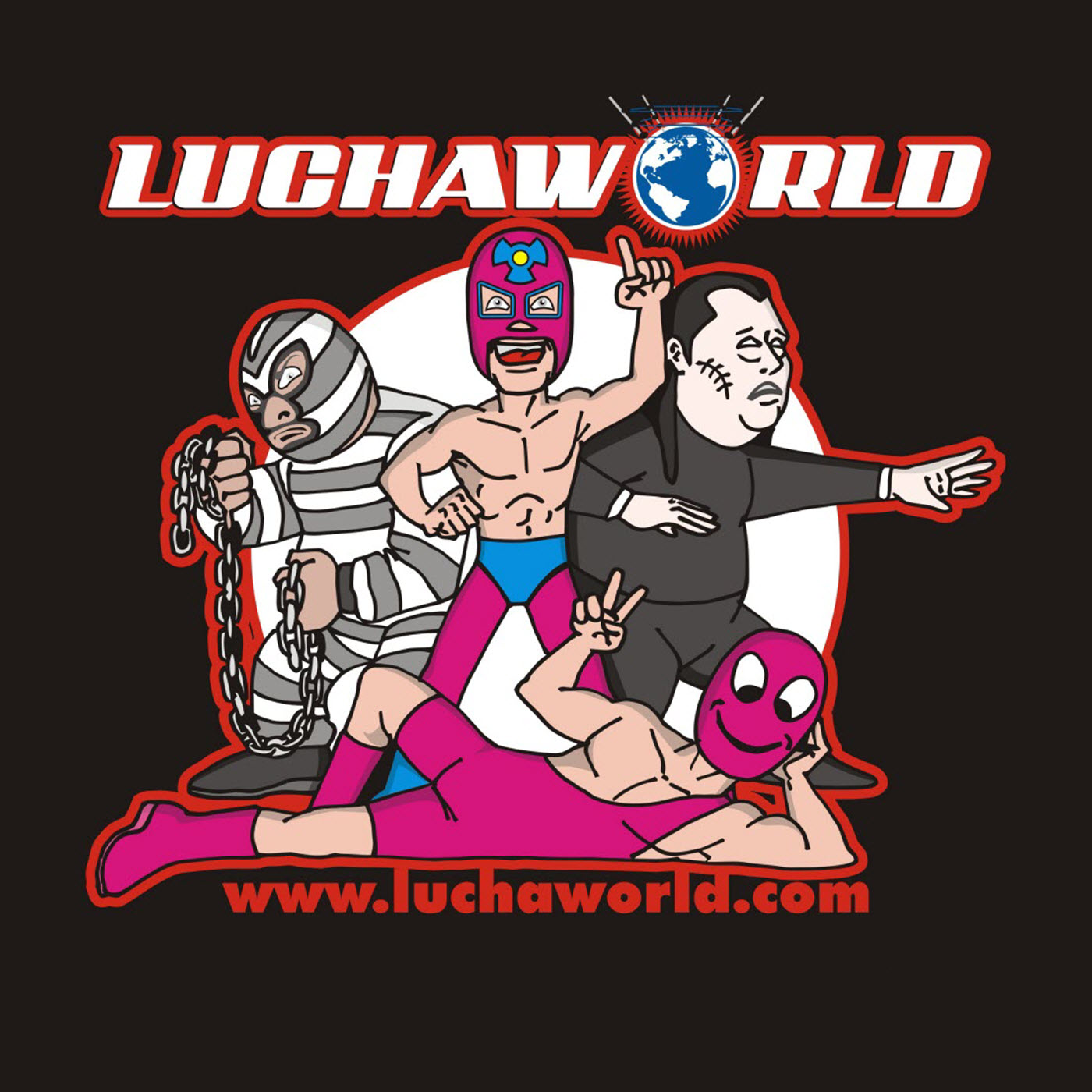 LuchaWorld Podcast Ep. #96!!! We look back at this past Friday's CMLL & AAA shows! L.A. Park makes his CMLL return! The Rush vs. L.A. Park comes to Arena Mexico! Flyer & Volador Jr. win the Gran Alternativa Final! Are there More surprises coming to CMLL? AAA's Friday show featuring a lot of surprises but the big surprise, we got a good AAA show! Aramis! Astrolux! Hijo del Vikingo! OGTs vs. Poder Del Norte! MAD promises surprises, but we get none. Faby Apache vs. Lady Shani feud. Plus a look at AAA's Verano de Escandalo lineup, the weird lineups coming up on indie shows, our short stay at a Bar Wrestling show, and Negro Casas vs. Soberano Jr.!!! 
Be sure to check out patreon.com/luchaworld for the Lucha Clasica Podcast! We have that podcast along with other exclusive content on there at $1, $3, or $5 monthly rewards. You can check out the first three episode of the Lucha Clasica podcast, Ep. 1, Ep. 2 and Ep. 3 for FREE! Also our new We're Outta Time Podcast with first episode available for free on the patreon page. 
Full Audio Podcast list available at https://luchaworld.podbean.com. Also be sure to check out our sponsor Amazon.com at the banner links provided at luchaworld.com!!! Thanks again everyone for your support!