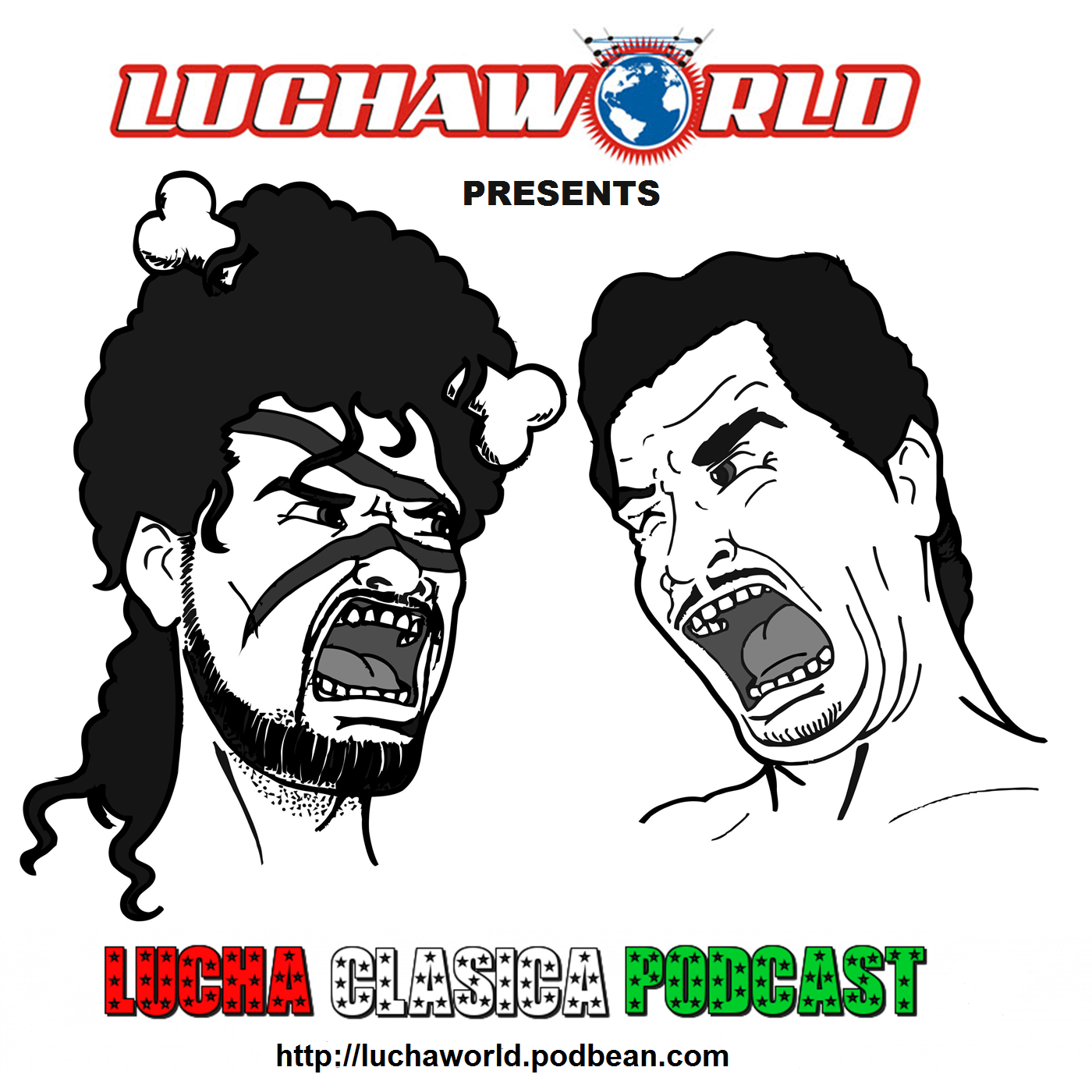 Free Preview of Lucha Clasica Ep. 13 with Kurt Brown & Fredo Esparza covering Box y Lucha Annual 1967 which recapped 1966. Full episode is available at patreon.com/LuchaWorld as a $3 or more reward! We look back at Rene Guajardo, Ray Mendoza, Jerry London, Black Shadow, Mil Mascaras, women's wrestling in Mexico, the newcomers and much more from 1966! 
You can subscribe to the show via our patreon page at https://www.patreon.com/luchaworld at the $3.00 per month reward option. Here is this podcast link:
Patreon - https://www.patreon.com/posts/lucha-clasica-ep-15742494
Topics include:
The best of 1966
Rene Guajardo & Karloff Lagarde
Jerry London's amazing 1966 and what happened to him after his time in Mexico.
The formation of the Dr. Wagner & Angel Blanco tag team
Black Shadow turns rudo and revives his classic feud with El Santo!
The top 10 tecnicos and rudos of 1966
Quotes from Ray Mendoza
Chucho Villa, El Solitario and Anibal's first year in EMLL!
Mil Mascaras becoming a superstar
Writers critquing luchadores
History of women's wrestling! How it started in Mexico, the Mexico City ban & how it got unbanned in Mexico City!
Plus tons more!
Fun episode as we look back at 1966! 90+ minute show!